The corona virus pandemic has affected almost all the systems of human life. Teaching and learning are greatly impacted due to the closure of educational institutes around the globe. According to the United Nations International Children's Emergency Fund (UNICEF), around 1.72 billion students are unable to attend schools for learning by the end of May 2020, as preventive measures of isolation and social distancing were announced by the governments of all the countries. With all protection and precautions, it is also important to create such an environment which is supportive and inclusive to learn continuously. Instructors and management can play a very crucial role in this scenario by considering the anxieties and fear of the disease and support the students to cope up with the situation and resume their educational process.
Online teaching and learning has become a pervasive way for educational and professional development as compared to the traditional classroom teaching. Instructors must change and improve their skills for the online educational environment in order to make their resources relevant and stimulating for the learners.
Let's look at 7 strategies that you can adopt to enhance your virtual training capabilities, increase self persona and make your online experience a successful venture for yourself and your students.
1. Getting Comfortable
Expertise in the subject of teaching and experience of traditional classroom teaching is not enough to be a good online Instructor. Planning and delivery of online teaching, resource-sharing, enhancing the motivation to learn by engaging the students in different activities, assessment and evaluation strategies of online teaching are totally different from classroom teaching. This requires proper training, many online training platforms such as Udemy, Coursera etc. are offering such training.
2. Before You Go Live, Remember These
Instructors can improve the quality of online lecture by practicing and checking Laptop or Computer, its audio visual devices associated with the online Lectures before the beginning of the class. Instructor's teaching pace matters a lot, and it should be often re-examined with the students. Instructor's visibility for the students along with the learning material during Lecture can improve students' commitment. Instructor's closer to own social media can also help in the quality of Lecturer.
3. Student's Engagement
Instructors can increase engagement of the students by using the white board for jotting down the important points, frequently asking questions, allowing and encouraging to raise the hand for questions, clarifying doubts and enabling chat box during the lecture and polls for their time to time informal feedback after the Lecture.
4. Updated Material
Regular updates and usage of audio visual learning material, information about new developments, trends, requirements and opportunities in your field can also enhance the interest of the students in online learning.
5. The Discussion Board
The discussion board is a very important tool in the online learning management system. The Instructor can discuss with students as well as students can communicate among themselves through this. It can be used as a forum for critical thinking, open ended question answers, sharing experiences, solving queries, connecting socially and intellectually.
6. Course Management
Online teaching requires extra efforts for preparing learning materials, replying all mails, queries and posts from discussion board of the online learning management system which will definitely "crush" you. It needs a lot of patience and time, so manage your time and interact with your students wisely as you cannot be present 24/7. You can make a set of expectations for students, define the minimum working time for each week and inform them how you will communicate with them.
7. Course Closer
Give good ending to the course by managing students' assignments, activities, presentations and grades properly. This will reflect insights into how much knowledge students are getting out of this course and fulfilling the course learning outcomes (CLOs). The instructor can remind fundamental principles, important concepts of the course to students. In assessing and grading of students, don't forget to give them a good course closing experience. Proper planning and making to-do lists can help the instructors in this crucial time.
Hope these strategies would be helpful for you in online teaching, this could also encourage more innovative approaches building up in your mind. Keep creating ideas, plan and execute it properly in order to achieve the best and most productive online teaching methods for the students. Comment below and let us know if you have any suggestions or any more strategies for instructors.
---
Quadri Noorulhasan Naveed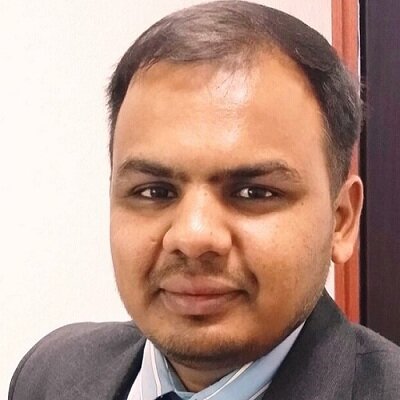 Quadri Noorulhasan Naveed
PhD | Lecturer | Associate Editor
College of Computer Science
King Khalid University, KSA