The Institutes of the Higher Education are the places where teaching staff and students come together for the purpose of teaching and learning. These places also serve as vibrant cultural centers where students and teachers learn from social integration of different beliefs and experiences.
Impact Overview
The roots of this unique ecosystem were severely affected by the wide growth of corona virus (Covid-19) pandemic, raising concerns about its consequences for university education.
"Around 82% of total enrolled students from 156 countries are affected due to complete or partial lock down of the school and colleges". – Head, Education & Public Research, EU Bank
This is also necessary as the virus is contagious and can transfer easily among the students and teachers even before any symptoms appear. This huge number is changing the whole teaching-learning process and gradually decreasing the learning of the students due to social distancing.
Educational Infrastructure During Pandemic
During the initial stage of the virus outbreak, educational institutes were in a shocking state as they had abandoned the classes due to the closure of the universities around the globe. But they started answering the situation through different means such as TV, the internet, online educational systems and digital alternatives towards the classroom teaching. Universities were trying their best to assimilate the online educational system to complete their course work. Some universities from the developed countries had strong online e-learning system which helped them to accept the challenge of teaching all the courses online whereas universities from the under developed countries faced a lot of challenges due to lack of proper infrastructure and slower internet bandwidth and various other factors.
Challenges
Social interaction is very important for the students in their learning, but in the current situation, it can be predicted that this situation will take time to land at normalcy. Universities will require more funding to improve their digital presence. They have to train and change the mindset of the teaching staff to improve the quality of digital content of their online teaching. Even though the technology is advanced, many people face difficulties in its usage. It is a big challenge for the staff and students to learn the remote online teaching and learning tactics. Students also face problems in making efficient learning & study schedule due to absence of classroom teaching environment. Different kinds of distraction at home affect students' full concentration in online learning. These challenges need a proper method of online teaching and learning. Universities also have to help their under privileged students in digital needs during this crucial time as some students might lack the facilities of having a proper computer system, internet infrastructure to learn online. Parents' assistance is also required in adjusting with the new learning environment for students.
Opportunities
This tough time is to bring some new opportunities as well, such as, we can find different online programs to enhance their different skills, and that too should be affordable to most of the students. Some universities are encouraging total online education with a very low fee. Many students who cannot travel can take benefit of this opportunity.
So, even though there are many challenges to online teaching and learning, these ICT based platforms can give a new opening for teachers as well as the students to try a new method of learning. After the recovery from this pandemic we would have landed over massive as well productive online education platforms, so preparing ourselves will be worth the while. By the virtue of systematic strategic planning for forming new models of academics, finances and employment we can make the best of this situation.
---
Quadri Noorulhasan Naveed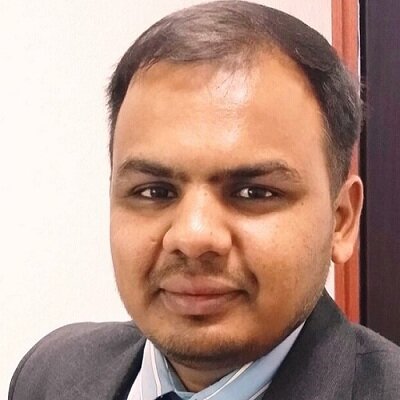 Quadri Noorulhasan Naveed
PhD | Lecturer | Associate Editor
College of Computer Science
King Khalid University, KSA